It's a Friday, it has been one of those long weeks, that seem to keep intertwining with the mechanics of time, dragging along the windy path. Finally, it is time to clock off for the week, the best thing to do – go grab a nice ping of ice cold beer.
Beer lovers out there will appreciate valuable information about what they are drinking. Various information such as how it was brewed, how long it was fertilized, and what blend the manufacturers are or were going for. If this fascinates you, some of the greatest beer blogs can be found throughout this article!
Heineken
We all know the world-famous Heineken beer, the company originally was founded in Amsterdam, and since then has become a global initiative to supply some of the best beer that this globe has to offer. Their website offers various information on their brand, events, and sales concerning their products. If you are interested in reading more, take a trip to https://www.heineken.com/ca
Beer Advocate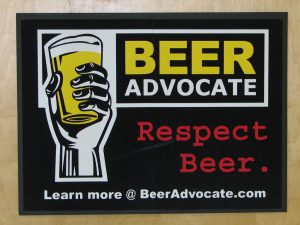 We are in a world of writers, and bloggers. Therefore, it is no surprise that beer fanatics began their own yeast initiative, which has grown to be one of the top-recommended beer blogs in the world.
The website itself is packed with useful, and unique information. Some of the articles include various breweries that can be found off the beaten path, various meals where a pint of beer can go a long way, and of course, a fantastic review of almost every beer, ever brewed… ever. This is the perfect website for fanatics looking for more information on what is the best beer possible, for those interested take a look at httpss://www.beeradvocate.com/
DogFish Head Craft Brewery
This is ultimate beer experience for those who love beer, and those who are still becoming familiar with the taste – and we are not just talking about the website. Although, Dog Fish may still be a new category of beer, they have been in the business long enough to know what they are talking about.
Furthermore, Dog Fish beer will be some of the most robust ales that you would have the pleasure of consuming, almost like those local craft beers, just on steroids! For those interested in learning more about this website, and brand of beer, head over to https://www.dogfish.com/
New Belgium Brewing
Looking for a better understanding of the beer you drink, interested in how the magic liquid is crafted? Or perhaps, you just wish to remain up to date on what your favorite brewery is up to. Well, if either of these is the cases, one of the best websites to keep tabs on all beer, including the brand itself would be New Belgium Brewing. Those that are interested should take a short trip to https://www.newbelgium.com/beer/home
There are a wide variety of beer websites out theirs, that are sure to leave fanatics of beer, dazed in awe. However, according to various statistics, these websites listed above are some of the greatest, most informative, and trendiest websites currently available to readers.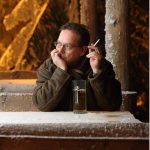 This is the combination of two opposite things – on one hand you will find it a solely beer fan blog while on the other hand you are going to find the ways through which you can allow yourself to be healthy and active both side by side. The interesting thing here is the merging of two opposite things but these both form a large part of our daily lives so provision of both the facts makes it quite unique.