Have a party to host? Looking for some unique and healthy & tasty recipes? If so, food blogs are gallant sources to tap. Foodies in contemporary times majorly approach the top food blogs to collect new recipes as well as get answers to the queries they hold on cooking. The paragraphs underneath will discuss a few of the most popular food blogs that serve exquisite party recipes.
Food Swoon
The specialty of this blog lies in serving those recipes that look elaborate and lavish yet, are simple to cook. The blogger takes adequate measures to ensure that readers get healthy as well as tasty recipes. No matter you are hosting just a casual get together with a friend or hosting parties to celebrate events like wedding ceremonies, anniversaries and birthdays. This blog offers vegan as well as non-vegan recipes and global culinary cultures. Hence, the options are inexhaustible.
How Sweet it is
This blog has dragged the attention and focus of foodies, serving unique recipes. Each week, the blogger uploads a few unique recipes that you would have hardly heard of earlier. If you love the BBQ recipes or would like to enthrall the hearts of your guest serving BBQ foods, look for no other blogs than this one. This blog holds popularity for serving delightful recipes of season foods. No matter you are looking for some yummy starters for your party, unique recipes for the main course or desserts, this blog is a one-stop destination to get all those information. This blog serves equally delightful recipes of vegan and non-vegan foods.
Skinny Taste
This food blog has been popular, adopting an approach to serving minimalistic recipes. Visiting this blog, you will get various recipes that will require the minimum ingredients and taking the minimum time and effort for cooking. Thus, if you ever need to host a party with the last minute preparation, this is the blog that can extend you the worthiest support. This blog has been in operation for a significant span of years and has consistently retained its popularity.
Cooking Good Looking
The purpose of this blogger is to serve those recipes that will treat the eyes, before pampering the taste bud. This blog provides vegan recipes that can spice up your party. No matter you need recipes for appetizers, main course, side dishes or sweets, you get it all collated at one place. It will enable you to escape the hassles and troubles of surfing from one blog to anther to find recipes.
Chasing Delicious
This blog publishes the video of the blogger, cooking various dishes, along with a detailed guideline on the preparation. This is a blog that serves equally ravishing recipes on vegan and non-vegan foods.
Refer to either of these blogs to instantly get the tastiest party recipes that will make the guests to rock. Hence, if you are yet to visit these blogs, you must do it upright. Be assured  you will get the best recipes and suggestion to offer the best refreshment to your guests.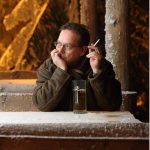 This is the combination of two opposite things – on one hand you will find it a solely beer fan blog while on the other hand you are going to find the ways through which you can allow yourself to be healthy and active both side by side. The interesting thing here is the merging of two opposite things but these both form a large part of our daily lives so provision of both the facts makes it quite unique.