Whether you are a fitness fanatic, a sports enthusiast, or someone who is merely trying to escape the trend of becoming a couch potato, staying motivated to stay fit, is well, a gruesome test. After all, there is that tantalizing treat a mere few meters away from you in the fridge, oops!
Well, there is no website that is capable of completely removing any temptation and forcing you to stay fit – or else. However, there are a few blogs and websites out there, which aim to not only keep you motivated, but also teach you to how to productively exercise, and how to keep doing what you are doing, and doing it well.
Stay Fit Housing
The first and one of the most recommended fitness blogs is Stay Fit Housing, which can be found at https://www.stayfithousing.com/blog/. This blog captures everything that you need to remain fit, from the motivation to examples of various exercises, and even workout challenges.
The best thing about the authors of this blog is that they understand the struggle behind a busy schedule, being travelers means that there is hardly any time to get things done. However, they orientate their advice to suit everyone's needs. This means that you will have more information, and feel more confident in your training.
Nerd Fitness – Level Up Your Life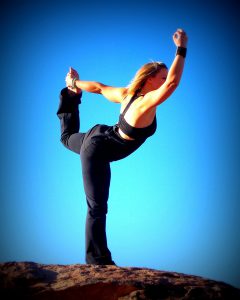 Is your idea of exercise, pausing that new level of Dark Souls, and heading to the fridge to grab a new snack? Taking a break from what you know is another inevitable death? Well, Nerd Fitness brings that level of gaming, into your motivation to work out.
This is the perfect website for those who love gaming and fail to grasp the necessary inspiration to not just hit the power button on their workout. The website offers an innovative fitness tracking sheet.
This involves starting up your own character from a variety of options, such as ranger, rogue, barbarian and so forth. Then, in order to level up – you are required to complete quests and objectives. Yes, you guessed right, these quests come in the form of working out.
What better way to stay inspired, after all, there is nothing better than hitting the level cap, and being the best character in the game, now is there? Interested in creating your character, head over to httpss://www.nerdfitness.com
Snap Fitness
For those who love anything to do with dining, having a glass of wine and enjoying some scrumptious food, we strongly recommend staying up to date with Snap Fitness's articles and fitness blogs. The main reason for this is the website places a large focus on various meals, so good that they could be classified as delicacies. However, they are healthy and will keep you looking fresh in that summer body!
Furthermore, the website also offers various training techniques, fitness exercises, and demos for the more complicated workouts. For those interested, feel free to take a look at httpss://www.snapfitness.com/blog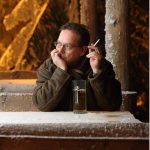 This is the combination of two opposite things – on one hand you will find it a solely beer fan blog while on the other hand you are going to find the ways through which you can allow yourself to be healthy and active both side by side. The interesting thing here is the merging of two opposite things but these both form a large part of our daily lives so provision of both the facts makes it quite unique.