In today's time, blogs are the most gallant source of information on various topics. If you are looking for healthy and tasty recipes or looking for information related to lean eating habits, you have got innumerable blogs online. These blogs will enable you to explore international cuisines that will foster better health and will pamper your taste buds with exquisite taste.  The paragraphs underneath will discuss on a few of the best food blogs.
Oh She Glows
This is a blog that is operated by Angela Liddon. She is a master chef and her specialty lies in serving healthy and tasty recipes. Visiting this blog, you can explore various vegan recipes. You can even get her guidance on the bets cooking practices.
Skinny Taste
This blog is an initiative by Gina Homolka. She is a food expert and a photographer, sharing low-fat, healthy family-friendly recipes. In addition, you can even get some worthy health tips and suggestion on healthy food habits, visiting this blog. You can even ask various questions on food and cooking topics to this expert. She regularly answers such questions.
Mark's Daily Apple
Operated by an ex-elite endurance athlete, dedicated to health and fitness, this blog by Mark Sisson is among the most popular food blogs in today's time. Through this blog, Mark shares PALEO recipes that feature exquisite taste and comes completely healthy. This blog will enable you to relish tasty foods that are healthy.
Naturally Ella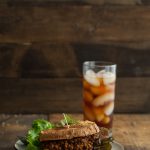 Erin, the blogger, has made it an objective to serve health-tasty foods, prepared with natural ingredients. In this food blog, you will find some exquisite vegan recipes. The loggers ensure that you get variation in the recipes so that you can take care of the choices and liking of all the members of your family. This blog offers some delightful recipes on homely snacks that will enable you to entertain uninformed guests.
Aggies's kitchen
One of the most popular food blogs in contemporary times, Aggies's kitchen is the one-stop destination to get various recipes for healthy and tasty foods. In addition to cooking advice and recipes, the bloggers ever publish first-hand traveling experiences in this blog. Hence, if you love traveling, you will certainly love this blog.
Elana's Pantry
Elana Amsterdam holds expertise in grain-free cooking and she offers some exquisite baking recipes in this blog. You will love the healthy and tasty food recipes as well as the cooking advice and suggestions that the blogger publishes in this blog. Elans's specialty lies in serving relishing recipes that are easy and simple to cook.
Oh My veggies
This is probably one of the most popular food blogs among the vegans. Even if you are a non-vegan you should refer to this blog to explore a few tasty ways to adopt the health benefits of vegetables.
The ones mentioned above are the most popular options in the category of food blogs, having millions of fans and regular readers. These blogs are doing a wonderful job in orienting people with healthy diets and clean eating habits.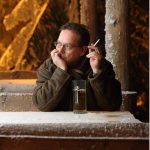 This is the combination of two opposite things – on one hand you will find it a solely beer fan blog while on the other hand you are going to find the ways through which you can allow yourself to be healthy and active both side by side. The interesting thing here is the merging of two opposite things but these both form a large part of our daily lives so provision of both the facts makes it quite unique.