Food blogging is gaining immense popularity worldwide where you get to know everything related to the cuisines that you love. But when we talk about kids they are always demanding something which is different from the normal routine foods that we eat and they want something out of the box which is new and tasty. There are some kids friendly blogs that share the food recipes that are liked by the children and are healthy too. The parents as well as the kids can follow these blogs and get very useful information which can help them to prepare wonderful dishes that are described in a very easy manner.
Here is a list of 5 kids friendly food blogs-
1. Nourishing meals
The web address for the blog is www.nourishingmeals.com. This blog is wonderful if anyone is looking for healthy cooking options which are gluten free at the same time. This blog is runned by Alissa who is a mother herself, so she surely knows what kids like and what they don't. She is also the author of cooking books. You can find easy to prepare recipes that all the kids will surely love.
2. Veggiesdontbite.com
This one is also a healthy food blog dedicated for kids. This blog is owned by Sophia who is a mother herself. There are vegetarian recipes on her blog that are gluten free and sugar free. This blog will give some very useful advice on how to convert the healthy veggies to an extremely delicious meal. It shares healthy and very tasty recipes that kids will fall in love with.
3. Wellnourished.com
This blog is maintained by Georgia who herself is a mother of two kids. She is a naturopathic doctor herself, so you are definitely going to get some very valuable advice through her blog. She focuses on the usage of fresh and seasonal foods in the recipes that is wonderfully shared with the readers. She also discusses about how anyone can raise toddlers and children in a healthy way by giving them nutritious and tasty diet.
4. Forksandbeans.com
If you want to try out some very fun recipes with excellent presentation techniques then go for Forks and Beans. This website is runned by Cara. All the recipes are kids friendly and promote healthy eating habits in a very brilliant way that is extremely enjoyed by kids a lot. There is a category related to "play with your food" on her blog that is very creative and is a new way to look at the food that we consume.
5. Healthylittlecooks.com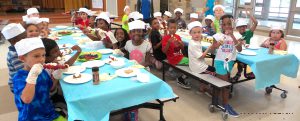 This blog is handled by Kim Young. Here are some amazing recipes that are healthy and very delicious that are loved by children of all age groups. Most of the recipes on this blog are created by the kids themselves. It teaches kids the easy way of preparing wonderful dishes and they would also want to enter the kitchen after reading these easy recipes and prepare something on their own.
You can find a number of blogs dedicated for the kids in the food world. They aim to give recipes and ideas about different foods that are healthy for the children and at the same time are delicious and easy to prepare. They describe things in simple terms so that kids can also follow them easily and prepare these simple and tasty recipes on their own.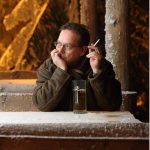 This is the combination of two opposite things – on one hand you will find it a solely beer fan blog while on the other hand you are going to find the ways through which you can allow yourself to be healthy and active both side by side. The interesting thing here is the merging of two opposite things but these both form a large part of our daily lives so provision of both the facts makes it quite unique.