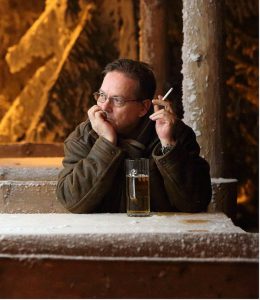 This is the combination of two opposite things – on one hand you will find it a solely beer fan blog while on the other hand you are going to find the ways through which you can allow yourself to be healthy and active both side by side. The interesting thing here is the merging of two opposite things but these both form a large part of our daily lives so provision of both the facts makes it quite unique. Brewing beers and crafting it is one hell of a fun and practiced by lots of individuals and groups out there but maintaining your health with the process is considered an ideal case. And, this ideal case is what I believe that everyone must know and follow.
Personally, as well, I always have been fond of looking out for things and material related to beer and different companies that are responsible for its crafting. Also, I am a follower of major crafting industrieswhich allows me to have a closer look on what's coming up next, what new products are to be released, and events that will be taking place. Though, I have noticed that there is no as such compilation of best beer listings and crafters available online when I was for the very first time looking out the stuff on internet. So, an itsy-bitsy reason behind the inception of this site is this very fact while its merging with a healthier touch is my own interest as I believe that when people get high on beers they rarely think and work out for their health. Staying healthy, and healthy practices are among those things that you really need to do no matter what happens. Few practices can help us in leading our life in a better way so they must be practiced. These factors have served as a motivation for me to stand up and start something like this.
For this site, I will actually like to add up all the details I can about beers and their crafters; all the information stuff about the crafters including their history, inception and product quality. The main idea is to provide information about new craft journeys, product releases and the updates on upcoming events and happening and taking place in the category around the world. The purpose behind is to make the readers drive to drink the bear but in a good way. Rest is all about the health and the tips to maintain your health. The ways through which you can stay active and healthy that will majorly cover the foods that you should have and must include in your daily diet plan. The main emphasis will be on the very fact that how you can manage to drink and stay healthy both side by side, so that you won't have to worry while you are drinking about your health. The interesting and informational stuff will provide a sound motivation to the readers as well. So, stay tuned in for more.